Meet the team
At Fowler's, we are all about family. Steve Fowler, a proud owner, has been thatching for over 40 years and his two sons, Neil and Ben, joined in 2002 and 2007, working alongside him ever since.
About our work
A thatched roof is a great investment and its performance depends on many factors, including expertise and materials, and as master thatchers in Wiltshire, we are committed to creating a thatched roof you will be proud of. Our vast portfolio is a testament to our skill and dedication and our team has spent many years honing their craft across all aspects of thatching work. We are ready to tackle the most complex of jobs, from the smallest cottage to a larger country home. Every property, whether it is your personal home, a project or a historic gem, is as important to us as it is to you and we ensure to create each and every roof to the highest of standards.
A good, well-loved thatched roof should last a generation and it is of value to our business and to your happiness, that we guarantee a long-lasting, beautiful product that will stand the test of time. A thatched roofs life can always be extended with regular repair and maintenance, but it is always important to use the best materials from the get go. Using only the highest quality materials, our team is thorough and faithful to the craft from our first meeting with you to the initial preparation and groundwork, right up to the beginning of fixing the new thatch until full completion.
Patience and skill are two key components of an excellent thatch and here at Fowler and Sons, we pride ourselves on both of these qualities. Whilst a perfect finish on a beautiful thatch requires tightness, density, neatness and time, we are sure to keep you updated every step of the way and work tirelessly to secure and safeguard your new thatch.
Get in touch
For the best thatched roofs made by Wiltshire's premier, master thatchers, look no further than Fowler and Sons.
If you are interested in a thatched roof or need your roof re-thatching and would like to know more, have general questions on maintenance or wish to receive a quote, please feel free to contact us via telephone, email or our contact form and we will gladly discuss our passion further.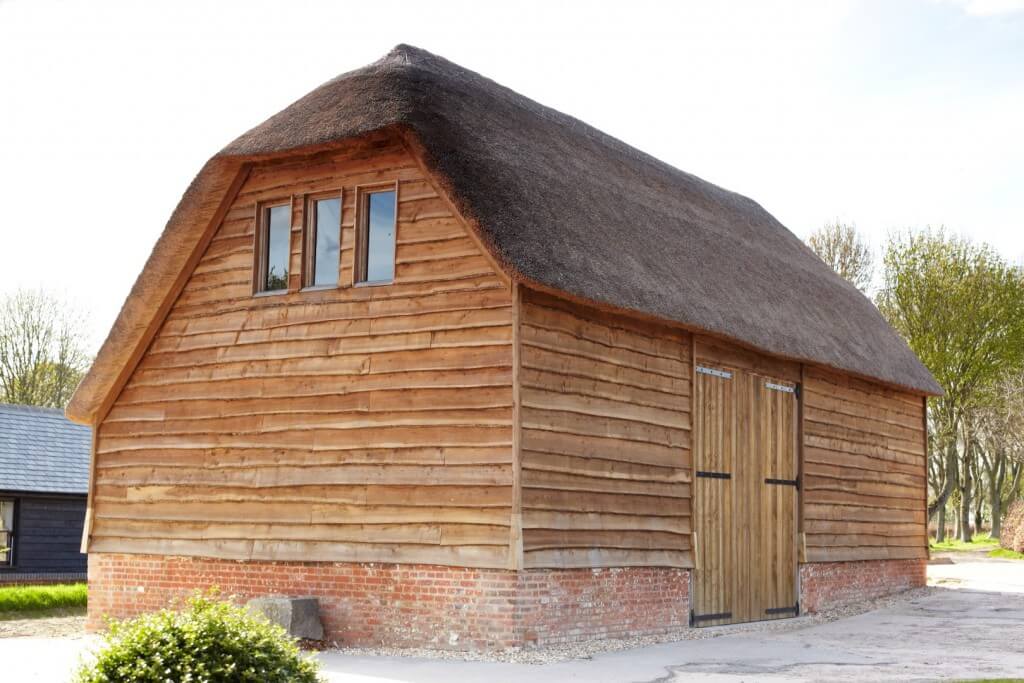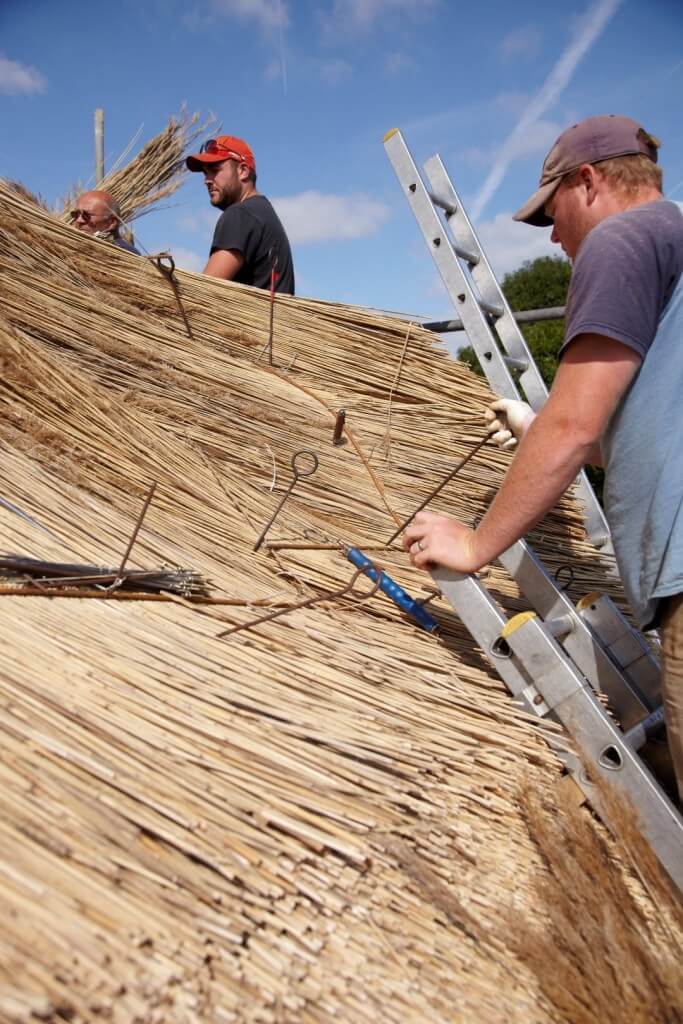 Get in contact with your local Master Thatchers: